24 Hour Zine Challenge 2020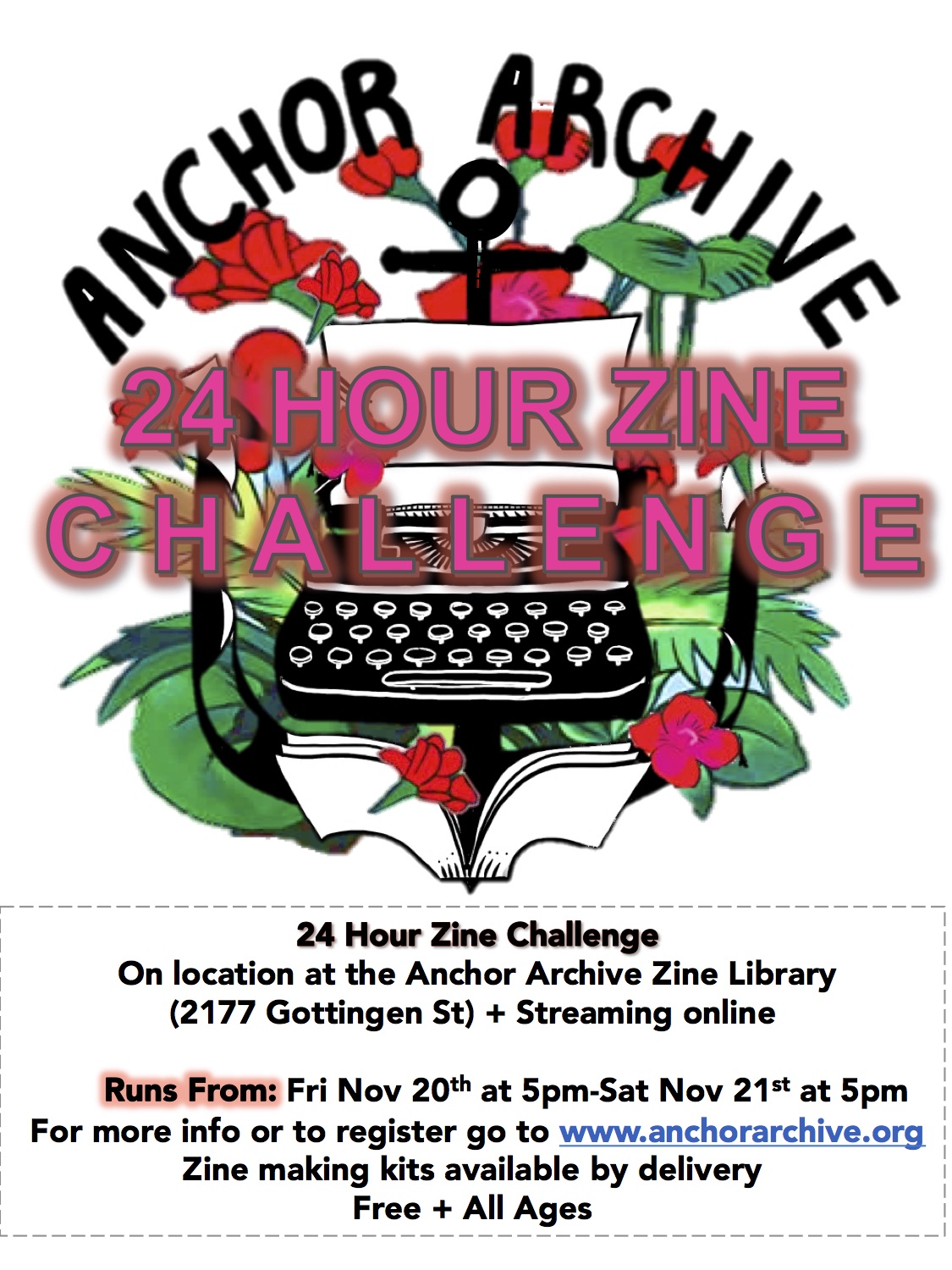 Date: Friday, November 20, 5 pm to Saturday, November 21, 5 pm (Atlantic time)
Location: Anchor Archive Zine Library and streaming online on Instagram @anchor_archive
At the 24 Hour Zine Challenge you can make a zine in 24 hours. You don't have to participate for the whole 24 hours and you don't have to finish a zine. You can start a zine, work on or finish a zine you already started, or make a whole zine. It's a fun chance to get support to make the zine you've been dreaming of.
The challenge will start with a zine-making workshop on Friday from 6-7 pm to explain the basics. This will stream on Zoom as well as Instagram. People will be available to help with zine-making through the whole event.
At 4 pm on Saturday we will celebrate and trade copies of our zines with each other + there will be snacks!
You can participate from anywhere in the world!
If you participate from home you can optionally receive a special delivery zine-making kit with supplies!
Registration is required to participate in-person, and online if you want to receive a zine-making kit. There will be a limit of 15 in-person participants. Register before November 17th for in-person, and before November 11th for a delivery kit by filling out a form here:
Form to request zine-making kit delivery
If you participate from home, we would love to see what you make! You can share your work with the hashtag #24hourzine. And you can send a copy of your zine to the Anchor Archive, to be added to our amazing zine collection.