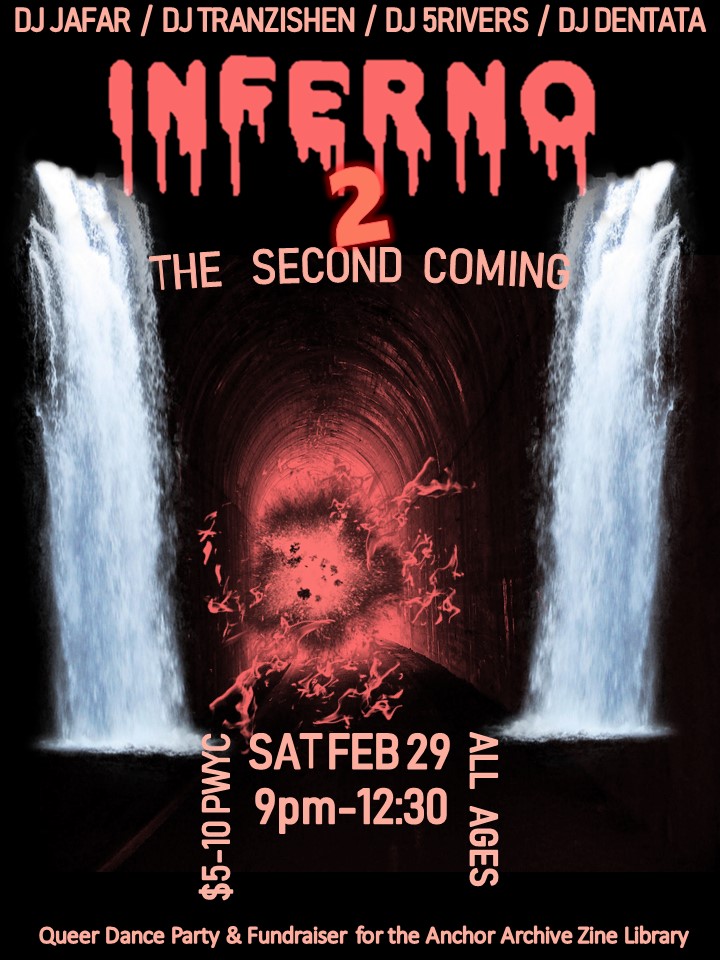 Do you believe in resurrection, second chances, a second coming? Will we ever be saved in time? Do you want to repent because you've been utterly despicable, completely delicious, very very bad?
Consider atonement via sweaty queer dance party. Submit to the flames of hell, let the depths devour you, arrive in your most villainous attire. Flirt with the serpent, devour the apple, all signs point down under, it can't be evil if it feels so damned good. ?????☠️???
? DJ Jafar, DJ Tranzishən, DJ 5RIVERS, DJ Dentata
February 29, 9pm-1am
2177 Gottingen Street
$5-10 or PWYC – fundraiser for the Anchor Archive Zine Library! All ages!
RadStorm is an all ages dry space. It is located on the ground floor with a ramp to enter the front door. There are two single-stall gender neutral washroom with SHARPS containers. The washrooms may not be accessible to all people due to lack of grab bars and other equipment. For more info about the space and accessibility see https://www.radstorm.org/about-us/ or send us a message!