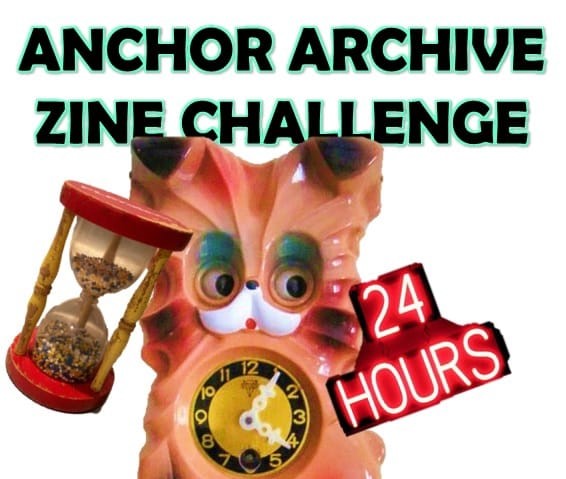 Drop in zine challenge 24 hrs long!!! Come by the Zine Library any time between 5 pm Saturday and 5 pm Sunday and make a zine.
Photocopier, typewriters, supplies, snax provided.
BBQ, gluten free cake & pancakes in the morning, wowzers!
Have you had an idea for a zine brewing for a while?
Make copies of your zine near the end to trade with everyone else.