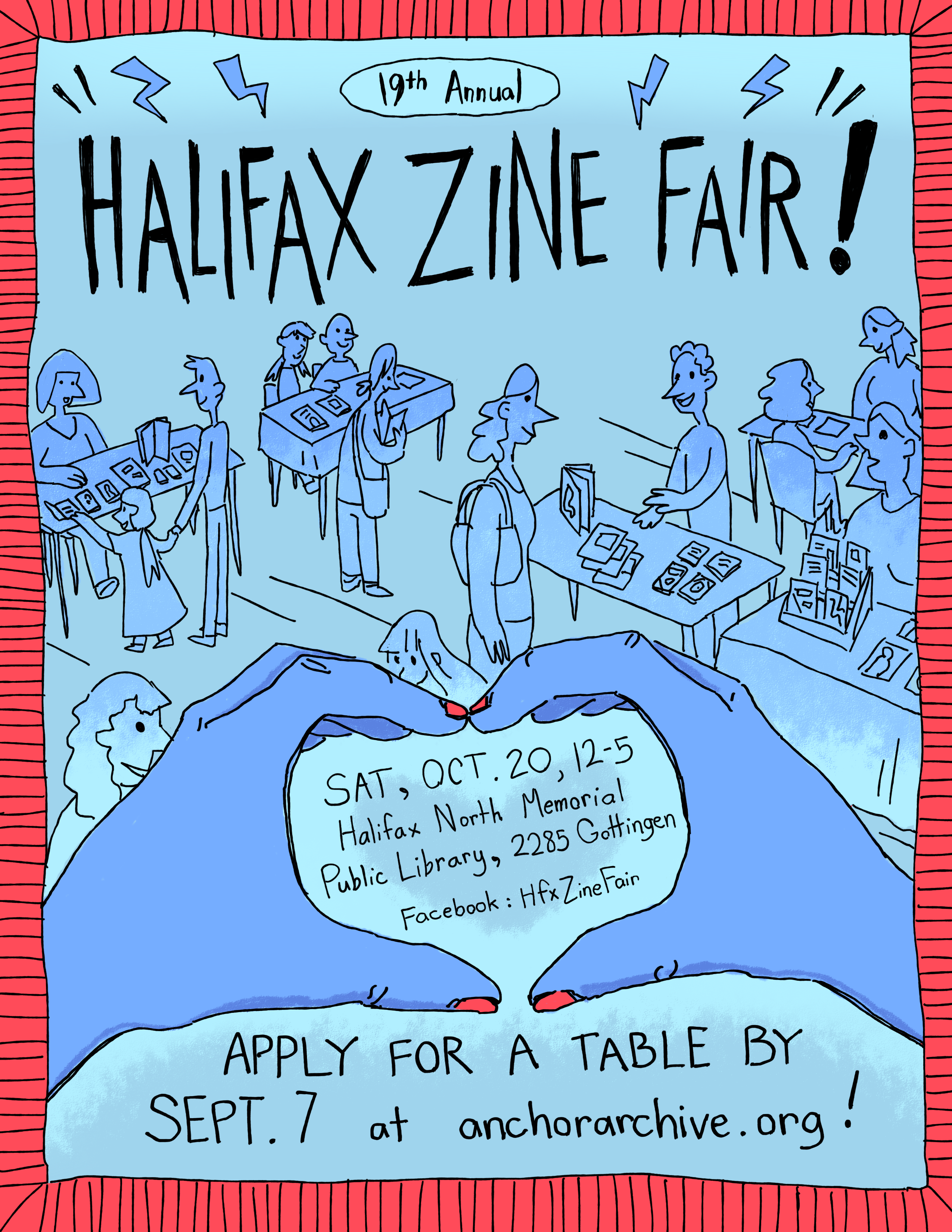 The Anchor Archive Zine Library and Halifax Pop Explosion are hosting the 19th annual Halifax Zine Fair on Saturday, October 20th at the Halifax North Memorial Public Library, in K'jipuktuk, Mi'kma'ki, in the unceded territory of the Mi'kmaq people. The Zine Fair brings independent zine-makers, zine distros, bookstores, small press publishers, comic artists, print-makers, authors, and musicians from all over Mi'kma'ki and beyond to sell, trade, and show their creations.
The fee for a small table is $15 and for a large table $25 (or pay what you can).  Table fees are paid at the event and help support the Anchor Archive Zine Library, a collectively-run, non-profit library that has a circulating collection of over 5000 zines and offers zine-making tools, resources, and programming to the community.

To register as a vendor at the zine fair, please fill out this form before September 7, 2018
We would love to have visiting zine-makers from other places at the Fair, and hope to offer a few travel stipends of approximately $100 to help you get here (dependent on grant funding).  If you live more than 200 km from K'jipuktuk (Halifax) and will travel here for the zine fair, please indicate on your registration form that you would like to be considered for a travel stipend.
Questions or suggestions or want to help organize the fair?  Contact Amanda and Melissa at zineexplosion@gmail.com