Tiffany Paige and Esther Splett are Jilted X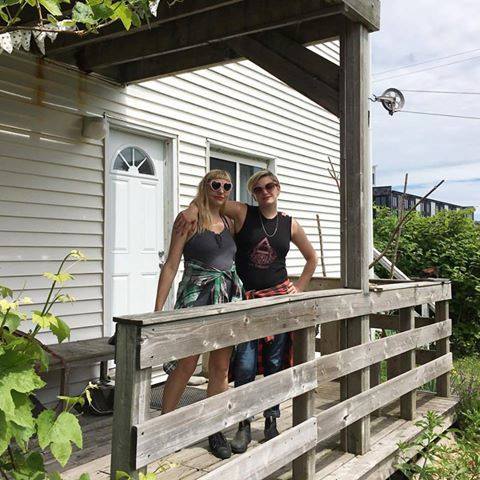 Jilted X is a queer, femmegore, mallgoth duo featuring Tiffany Paige and Esther Splett. These two obnoxious baby hags sing, coo and wail in agony over a wall of distorted harp riffs, crackling synth vibrations, textural samples and punishing drums beats.
In residence, Jilted X will produce a new performance and zine, both exploring the iconic 'hysterical woman' as seen in modern-day Soap Operas, Pop music and Reality TV. Their work will include drawings, collage, self-portraiture, costumes, audio samples, reenactments and texts based on their personal emulation of stereotypically negative feminine archetypes. At the end of their residency, Jilted X will host a collaborative event, which will include experimental performances, cupcakes and the launch of their new zine!