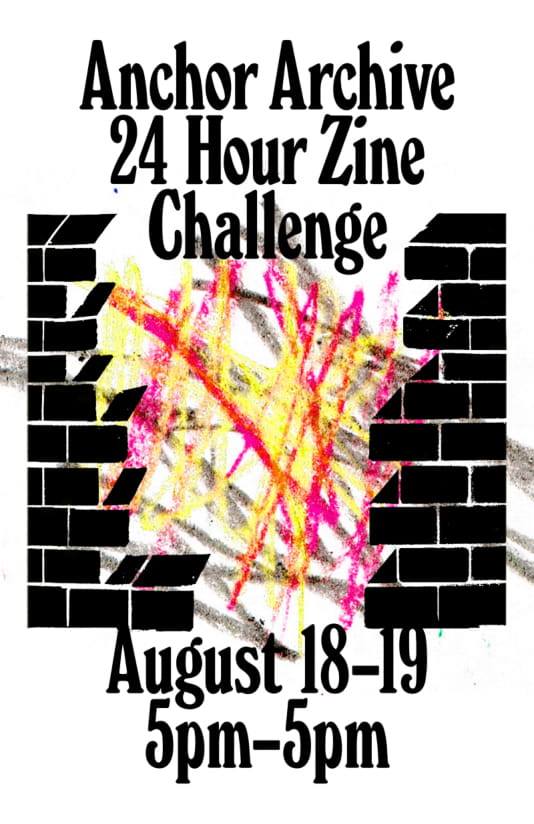 Have the perfect idea for a zine but haven't had a chance to put it to action? Are you suffering from zinester's block and need that final push of inspiration? Do you have some spare creative energy but are looking for a completely new artistic outlet? We've got you all covered!

Come out to the 24 Hour Zine Challenge and enjoy the thrill of creating something new marathon-style in a collaborative, supportive environment. Seasoned zinemakers and complete novices alike are invited to come make new zines with us!

Radstorm's doors will be open from 5 PM on August 18th to 5 PM on August 19th with the supplies (and snacks!) you'll need to bring your zine ideas to fruition.

If you're not able to make it out to the event at large, everyone is still welcome to come as we wind down at about 4 PM on the 19th to enjoy a zine exchange / zine reading of the hot-off-the-photocopier new zines!