The Anchor Archive Zine Library is a collectively-run, non-profit library with a collection of over 5000 zines from the local area and around the world. It has been providing access to independent media, art, and local zine history and culture since 2005 through operating the library and offering tools, resources, and programming for making zines.
Zines are self-published publications made outside of mainstream press and media, by all kinds of people about all kinds of things. The Anchor Archive sees zines as an important way to take media into your own hands, find a voice for yourself, and find information and stories that aren't represented in mainstream media and culture.
To borrow zines you must be a member and visit the zine library in person. You can become a member by donating $2-10 or donating a zine. You get zines for 2 weeks and can take out 13 at a time.
You can search for zines in our catalogue (about half of our collection has been catalogued) or browse by topic in the library.
The Zine Library is part of a collectively run arts space called Radstorm, along with Ink Storm Screenprinting Collective and Sad Rad Music Collective.
Every October the Anchor Archive organizes a zine fair and usually in the summer it co-hosts a residency program.
Find location and accessibility information on our contact page.
History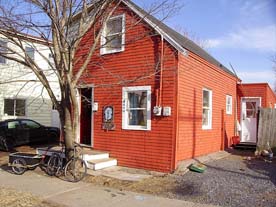 The Anchor Archive Zine Library was opened in 2005 by Sarah Evans and Son Edworthy in the living room of their little house at 5684 Roberts Street, in the north end of Halifax. Sarah and Son ran the library out of their home, with the help of friends and volunteers. They started a zine residency program in 2006 and hosted residents in their shed in the summer.
Sarah moved out of the house a couple of years later and her room was turned into a screen printing studio, operated by Ink Storm Screen Printing Collective.  When Son moved out a year later, Sarah, Son, and some other folks formed a collective and decided to operate the house as a collective arts space called the Roberts Street Social Centre. Son's room was called "the Crow's Nest" and used as a small affordable meeting and events space. A speakeasy called the Tigers' Den happened there on Thursday nights for a couple of years. The library acquired a photocopier called The People's Photocopier. Books Beyond Bars, a program to bring books to women in prison, was also affiliated with the Roberts Street Social Centre.

In 2012 the collective received an eviction notice from their supportive landlord, who needed to move into the house due to financial problems. A long search for affordable and accessible space began, and a year later the Anchor Archive and Ink Storm moved into the former storefront space in Creighton Manor, an old apartment building at 2086 Creighton Street, where some Roberts Street Social Centre collective members lived.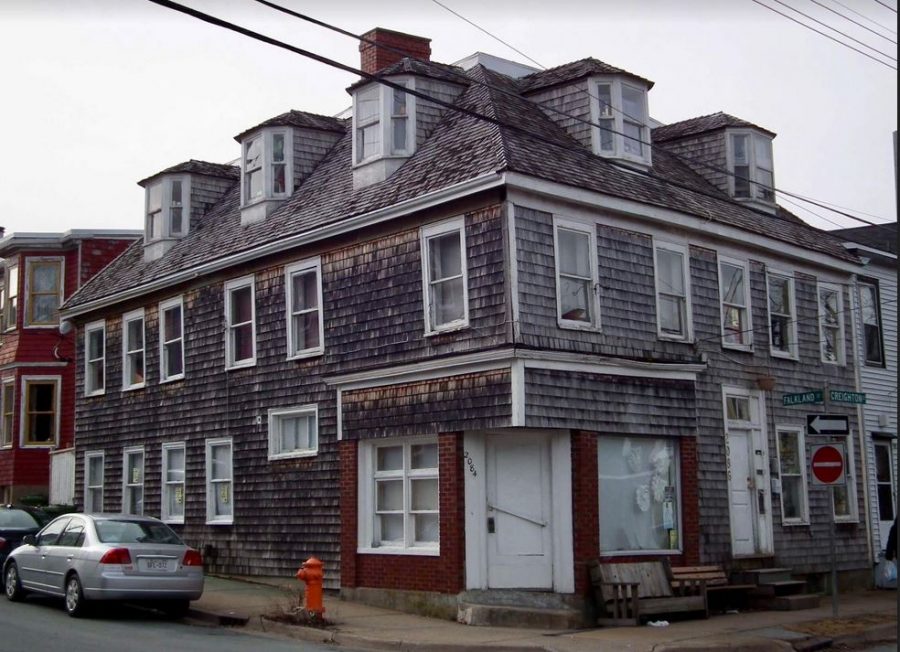 When this building was sold and gutted a year later, Ink Storm moved into storage and the Anchor Archive moved to the back of Plan B, a cooperatively run vintage and artist store on Gottingen Street. The Anchor Archive resided in Plan B for 2 years. 
Through all these moves, open hours still happened, zines were borrowed, zine workshops were facilitated, affordable photocopying was provided, the zine fair happened ever year, and we hosted residents from around the world every summer.  Meanwhile, Ink Storm moved into a space upstairs at 6050 Almon Street along with Sad Rad Music Collective, an all-ages show and practice space.  Plan B was turning out to not be an ideal location for the zine library and the members wanted to reunite with Ink Storm, so in 2016 the zine library moved to 6050 Almon Street as well.
If you want to learn more about the history of the Anchor Archive and Roberts Street Social Centre, check out these zines!